Amethyst Collection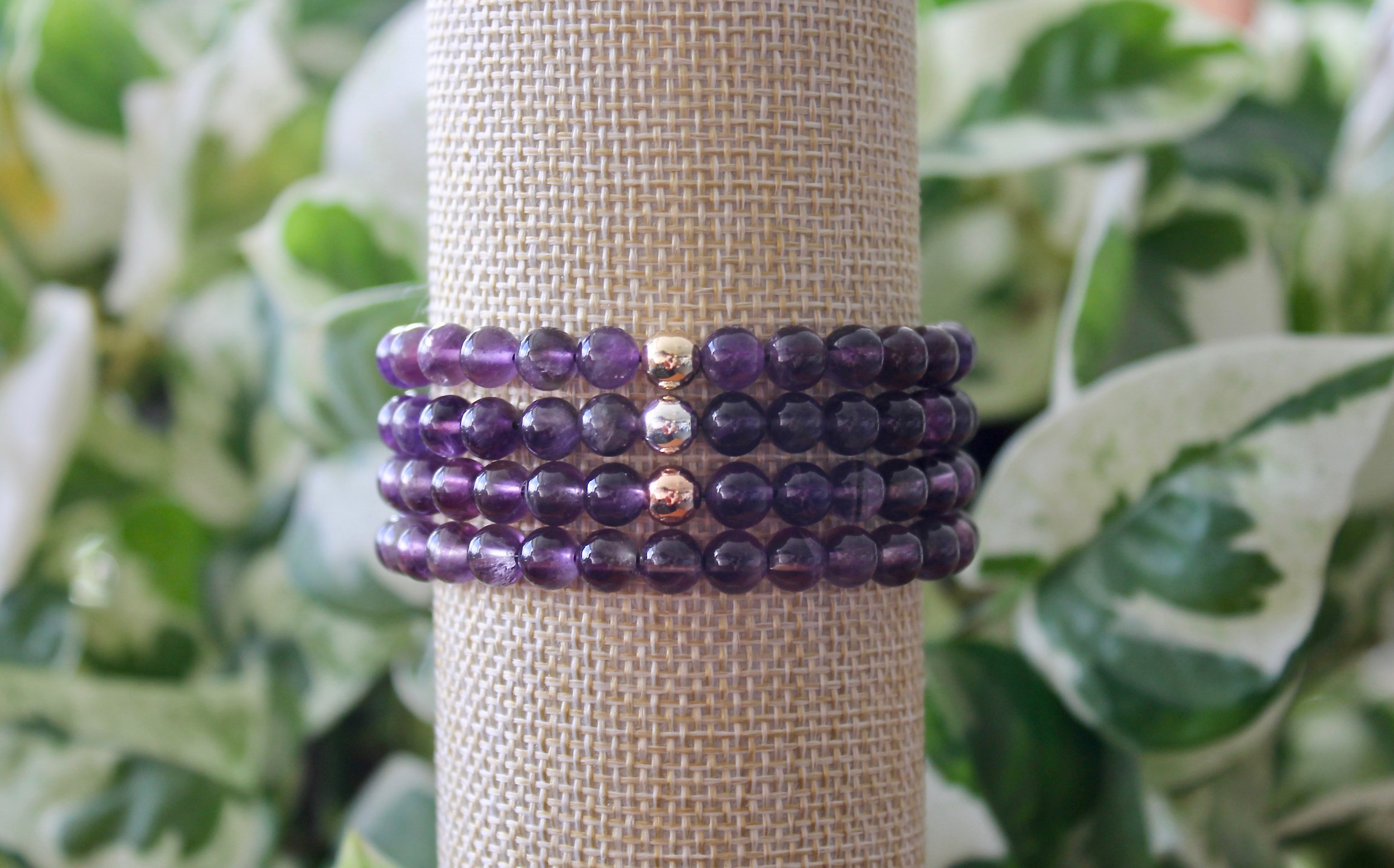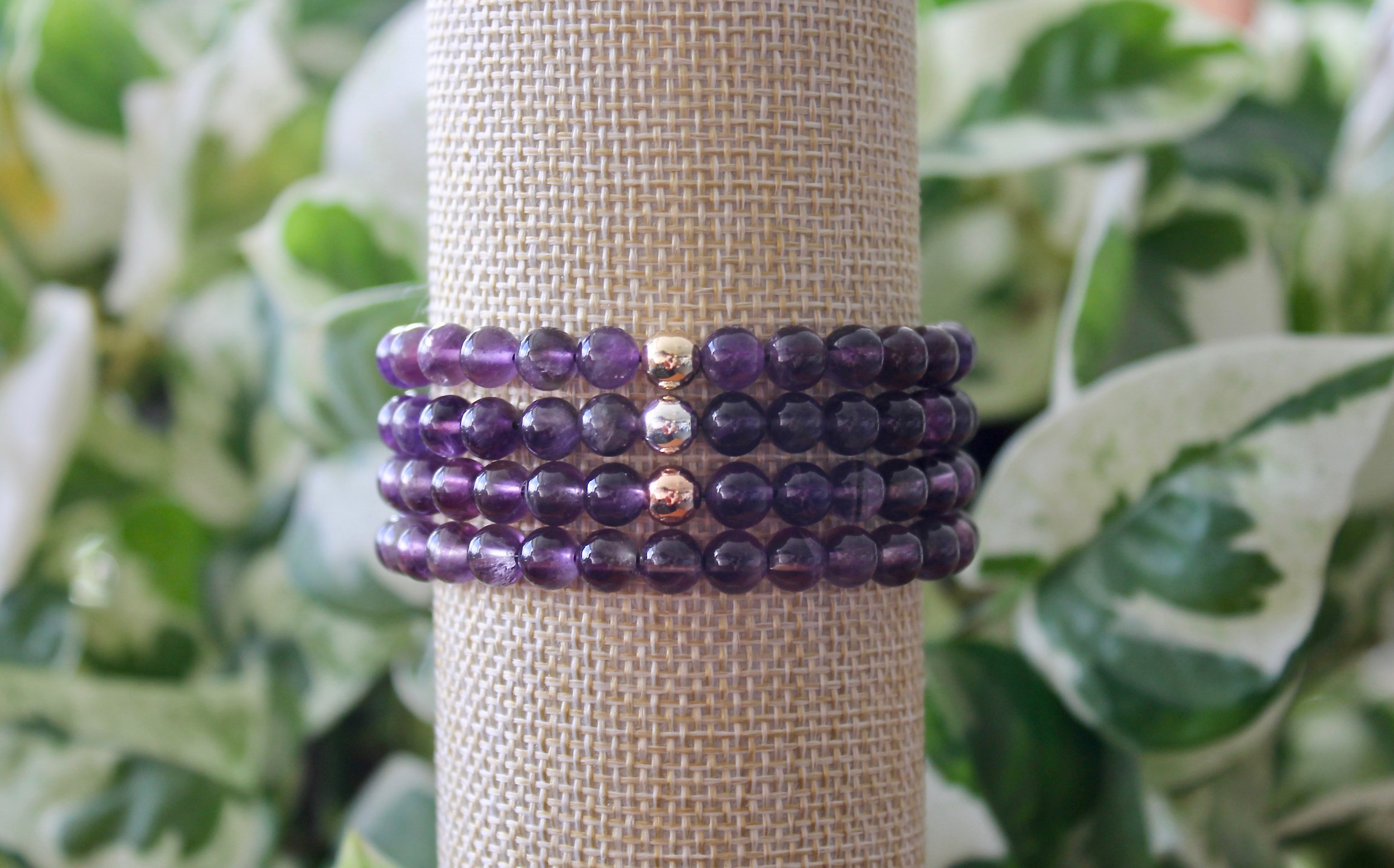 Amethyst Collection
Amethyst has been highly esteemed throughout the ages for its stunning beauty and legendary powers to stimulate, and soothe, the mind and emotions.
It is the stone of St. Valentine and faithful love, and carries the energy of fire and passion, creativity and spirituality, yet bears the logic of temperance and sobriety.
Amethyst Bracelets are Made to Order.
Select Your Feature: Amethyst Gemstones Only, Gold, Sterling Silver or Rose Gold Ball
Select Your Size. Bracelets slip on.
Don't know your size? Download the ruler PDF. Simply print, cut and measure.